Helpful information about treating small wounds.
Unfortunately, minor burns, cuts, and scrapes are bound to occur from time to time. And some skin injuries, like tattoos and piercings, we even inflict intentionally. So no matter the cause, learn the best ways to treat and care for small wounds so that they heal quickly and safely.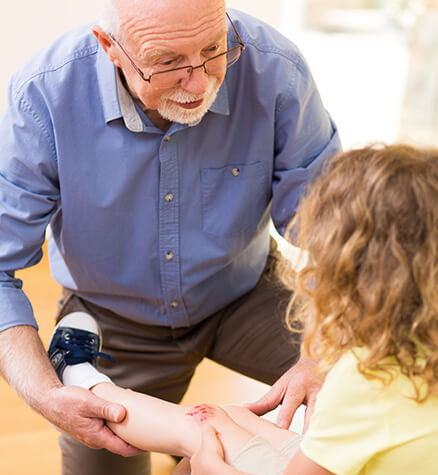 Bacitraycin Plus is a gentle healing ointment for cuts, burns, and all the ouchies.
See How It Works