A gentle healing ointment for all the ouchies.
While most people think of Bacitraycin Plus for their cuts and scrapes, it is in fact an excellent healing ointment for many types of wounds — including those you intentionally inflict on yourself like tattoos and piercings. Thanks to the active ingredient bacitracin and the soothing and moisturizing effect of aloe vera, Bacitraycin Plus is gentle enough for your family's minor burns, cuts, scrapes and more.
For Cuts, Scrapes and More
Cuts & Scrapes

You can get cuts and scrapes from almost anything—but one of the best ways to help prevent infection while reducing your risk of an allergic reaction is by using Bacitraycin Plus. It also contains aloe, which soothes and moisturizes the skin.

Burns

While first-degree burns only affect the top of your skin and can result in pain, redness and swelling, second-degree burns go one layer deeper and can also blister. Both of these types of burns can also be treated by Bacitraycin Plus.

Tattoos

After a new tattoo, apply a thin layer of Bacitraycin Plus 2-3 times a day for the first 5-7 days, to help avoid complications and improve healing. Avoid products containing neomycin, which can cause a tattoo to run if there is an allergic reaction.

Piercings

Whether you pierce your ears, nose, bellybutton or another part of your body, the act of piercing does open you up to risk of infection. It's important to clean your piercing and apply an antibiotic ointment like Bacitraycin Plus to promote healing.

Post-surgery

Often after surgery, you will receive post-surgery care that recommends using a topical antiseptic to promote healing. In fact, surgeons often prefer patients to use bacitracin due to its increased protection against infections and low rate of allergic reaction.

Infections

Microscopic parasites or bacteria love to attack wounds on the skin, often leading to infection. These painful skin infections can lead to an array of complications. By using Bacitraycin Plus you can treat the affected area and protect it from infection.
Bacitraycin Plus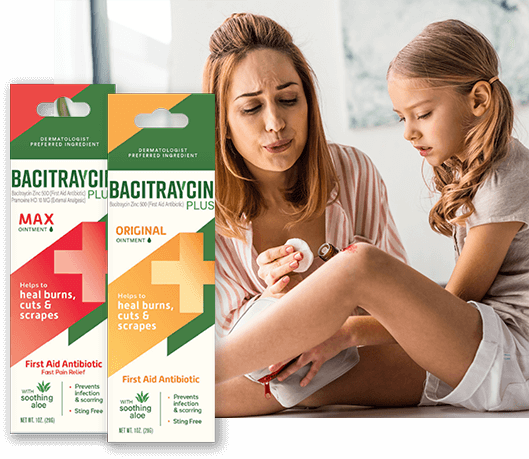 With the antibiotic ingredient that's preferred by dermatologists and surgeons.
Bacitraycin Plus is a healing ointment that prevents infection, moisturizes and helps heal burns, cuts and scrapes. Available in two convenient formulas, Bacitraycin Plus is gentle and goes on easy without any sting. Simply apply a small amount on the wound one to three times daily to unleash the protective and healing powers.
VIEW OUR OINTMENTS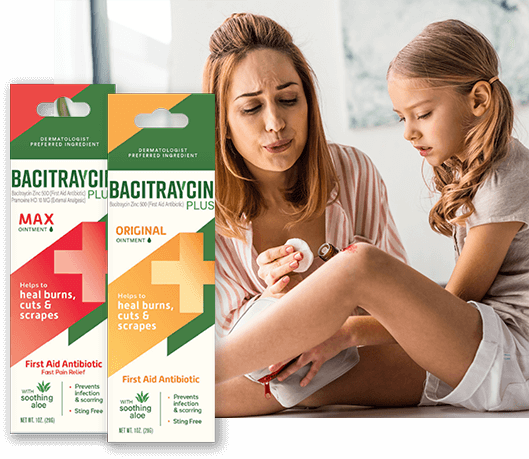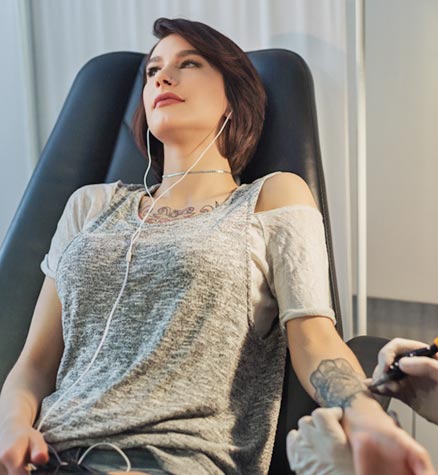 These aftercare rules are a must-follow if you want your piercing or tattoo to heal flawlessly.
Tattoo Aftercare Guide